CII Smart Manager Programme for Graduates
Register Now
CII Smart Manager Programme for graduates of all disciplines, is aimed at empowering students and professionals to lead by helping them with high quality, practical and ready-to-use management competencies sought by corporates while making hiring decisions.
Unlike traditional learning programmes which limit themselves to theoretical concept knowledge but offer very little in terms of job readiness, CII Smart Manager Programme offers ten core competencies that can be classified into business acumen and people skills that are critical for everyday corporate dynamics.
Employers across sectors and geographies need high quality, employable graduates who have good problem-solving skills, communication skills, analytical skills and who have the ability to work in teams. CII Smart Manager Programme aims to instill such skills in graduates to fill the gap between industry requirement and academic output and produce a well-trained, disciplined work force which is in sync with the ever-changing demands of the corporate world. The programme is a viable alternative to internships, which even when available do not always provide key managerial skills to graduates.
With measurable learning outcomes, the CII Smart Manager Programme will prove to be a key differentiator and help in better campus placements. The programme has inbuilt continuous assessments across modules and provides a Skill-Competency report for better role fitment.
The job relevant programme is taught through self-paced learning content through extensive use of digital media and can be accessed on mobile phone (Android/iOS) as well as on laptops – digital learning content, interactive lectures, simulations, curated videos, case studies via webinars, live projects & feedback.
CII Smart Manager Programme Modules & Key Components
| | |
| --- | --- |
| Business Acumen | People Skills |
| Awareness of Business, Customer & Competition | Managing Time & Stress |
| The Art & Science of Selling & Persuasion | Managing Self, Diversity & Ethics |
| Design Thinking for Problem Solving | Display a Professional & Smart Personality |
| Collecting, Analysing & Presenting Data | Understanding and Managing Stakeholders |
| Making Sense of Financial Numbers | Creativity, Arts, Motivation & Performance |
Introduction to Modern Technologies
The course will also offer introduction to technologies like
Machine Learning
Artificial Intelligence
Blockchain
Payment systems & Fintech
The focus of this content will be on explaining students the applied aspects of utilization of these technologies in business context (and not mere coding)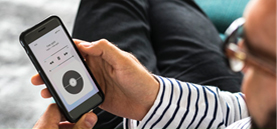 Podcasts/Events on Emerging Trends
The Course will include Podcasts by Industry experts on various topics including
Skills needed for various roles
Start-up business & ecosystem
Emerging Job trends
Tips on Interview Skills
Practice tests on APTITUDE SKILLS
Impact of major business trends like Impact of Brexit
Helps Students be better prepared for Interview conversation & GD's
Register Now